The Kris Page

---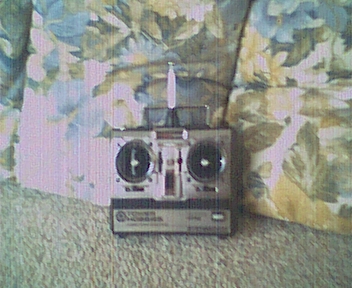 Always gotta start with a radio...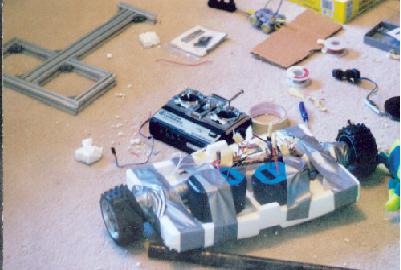 Add a krappy "frame"...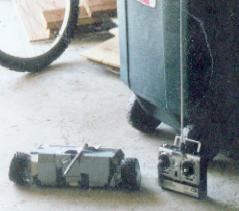 Put it in an old VCR... and you get this.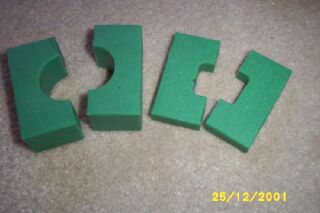 -Some mounts I got somewhere...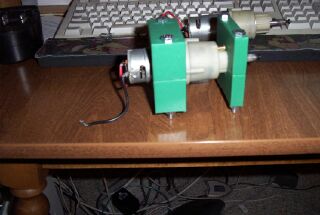 -Put some bolts in 'em...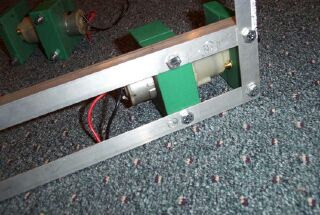 -Bolted them to the frame..

-New neato design.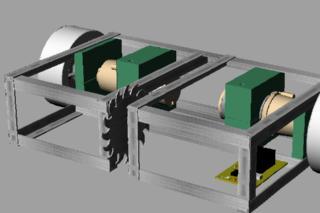 -New CAD... I don't feel like doing all the internals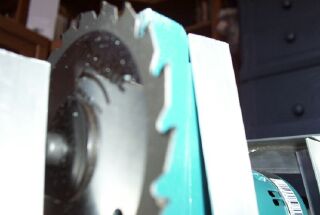 -Trying to make a 3" saw blade look scary...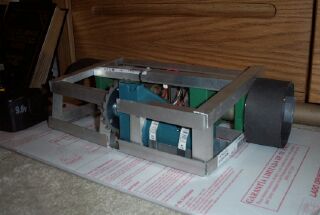 -Finished cutting the frame! with a coping saw! (notice pretend Colsons)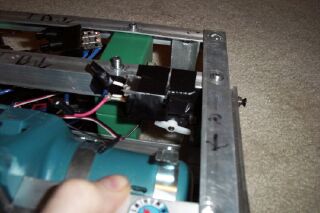 -Little servo that will switch weapon on & off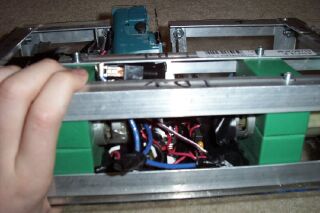 -'Electronics compartment'... very crowded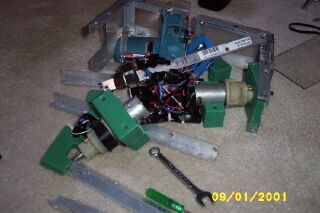 -Chaos.. A.K.A. what happens when everything on your bot is attached to your bottom armor, and you need to take your bottom armor off..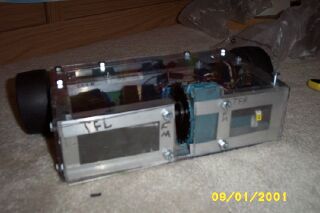 -finished bot with armor on.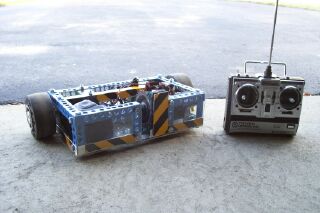 -Painted, drilled, and weighing 11lbs, 14.5oz.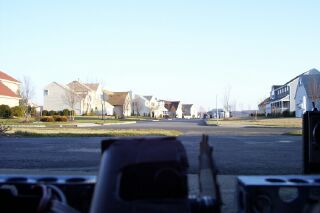 -A bot's eye view =) (this picture was pointless)